Video Tutorials
In this section you will find a video library of tutorials made by our developers so that you can get the most out of Evergine. We hope you enjoy it. If you think that something missing, don't hesitate to write a comment or contact us.

Evergine Essentials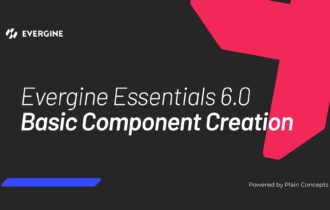 Basic Component Creation
We show you how to create a basic component with properties in VS so you can modify it in the editor. We also add some basic functionalities such as changing the color with an enumeration.