Hospital Virtual Valdecilla
Platform that gives a new dimension to healthcare professionals when planning surgical interventions with mixed or virtual reality glasses.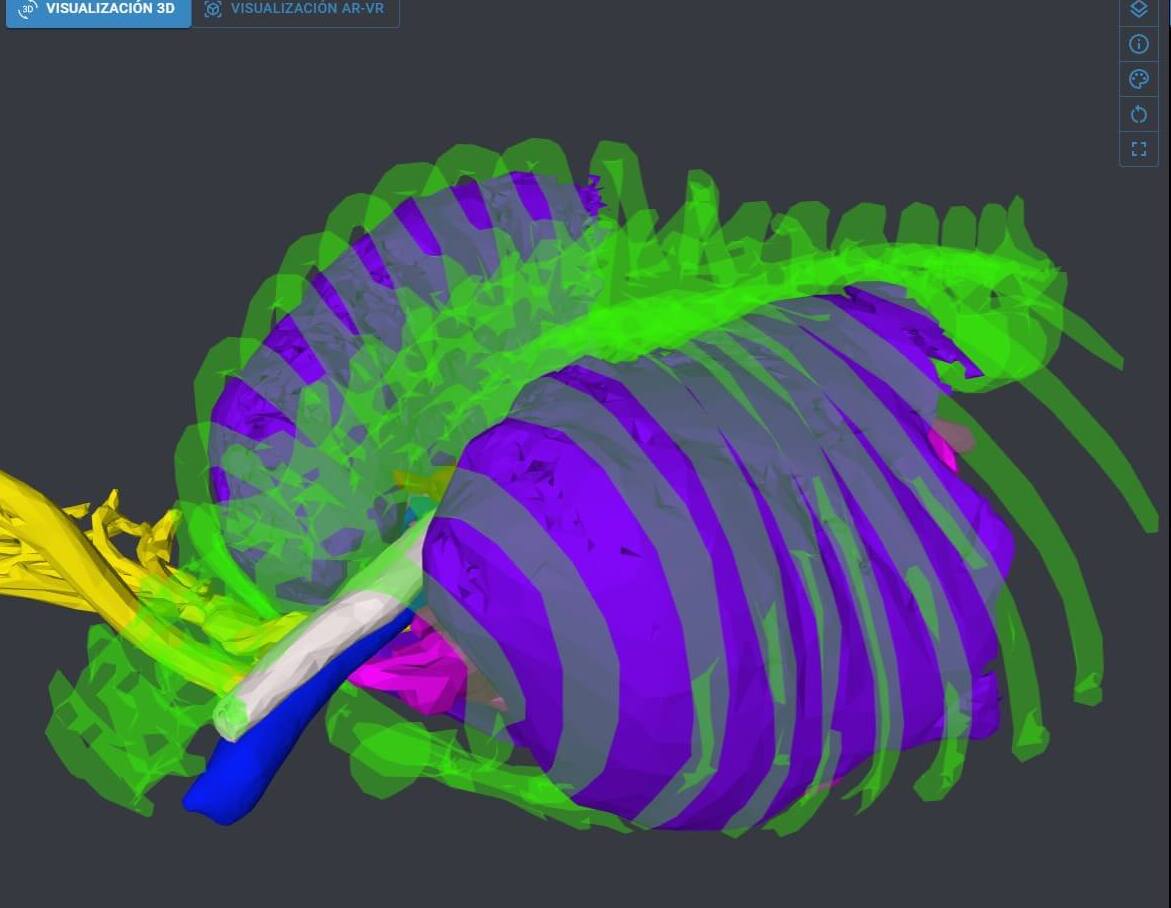 Challenge
One of the main challenges we faced was that the Valdecilla Virtual Hospital did not have a cloud infrastructure that could cope with the platform's demands.
Also, we had to connect the web and the mixed or virtual reality glasses in a user-friendly way. At the same time, the security of such sensitive data as medical data had to be guaranteed.
Results
Given the need to create a scalable tool with a global reach, we chose to rely on .NET technology and Azure as cloud infrastructure. This has allowed us to connect the web and the HoloLens 2 or Quest Pro glasses simply and with the necessary guarantees.
From the web portal, medical professionals can communicate with other colleagues or send information directly to the glasses, which facilitates the preparation of any surgical intervention and the consultation of data from the operating room itself.
Main Features
Access to information and images naturally and simply.
It allows interaction with the holograms using gestures without losing sight of the real environment.
A collaborative tool from anywhere.
Scalable to new features and functionalities that provide more data and allow more personalized and tailored decisions to be made in each case.
The information can be consulted before or in the operating theatre itself.
It guaranteed regulatory and safety terms.