January 18, 2023
Keys to success in Logistics with Augmented Reality
The augmented reality industry is booming, and according to a study by Research Market, its value is expected to reach $88.4 billion by 2026.
Within logistics, more and more companies are introducing this technology to make their operations more efficient and profitable. We explain its applications and examples of companies already achieving results.
Current problems in the logistics sector
Introducing augmented reality into the logistics process is a great way to solve common problems such as inaccurate inventory levels, missing products, or where to place a product once it has been found. There are many problems workers can encounter, and AR promises speed, accuracy, and reduced errors.
Most companies manage their warehouses with a paper-based system that has become obsolete and presents the following problems:
High time cost.
Orders can repeatedly be incorrectly assembled.
Additional time and money are required.
Problems with labeling distract employees and slow down their work.
To end this situation, they can introduce pick-by-vision, pick-by-voice, pick-by-label, or pick-by-light methods to streamline processes and reduce errors. But there are many possibilities for augmented reality in logistics.
Applications of Augmented Reality in Logistics
AR in Warehousing
Warehousing costs account for up to 20% of logistics expenses, while the cost of picking can account for up to 65% of warehousing.
Augmented reality in warehouses can reduce these costs by significantly improving the picking process through faster and easier employee training and more efficient warehouse management.
Warehouse product preparation
This is one of the areas where this technology can help the most, as many companies still use paper lists for product retrieval, which means more errors and slowness.
Through cameras, glasses or laptops augmented reality in warehouses offers real-time object recognition, bar code reading, store navigation, or seamless integration of information with the warehouse management system. With this system, each employee has a digital list of products, plus intuitive, hands-free support that facilitates navigation through efficient planning.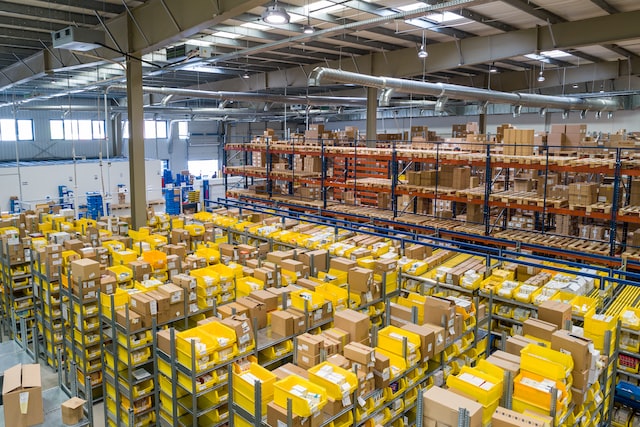 Assembly and repair
In addition to transportation, some logistics companies also provide additional services such as assembly and repair. However, this task requires lengthy and intensive training; therefore, augmented reality technologies help transportation providers meet high assembly standards by monitoring the process using advanced image recognition capabilities.
This significantly reduces repair time and also reduces the overall error rate.
Transportation optimization
More and more companies are introducing technology into their logistics processes to improve cargo transportation efficiency, reliability, and safety. Specifically, augmented reality can optimize verification processes, international trade, road navigation, or the loading and unloading of goods.
An AR-based system can quickly look at a load and determine whether it is complete or not, leaving slow manual counting behind. In addition, it can be combined with 3D sensors to select the number of individual pallets or shipments by scanning the markers on each shipment.
International shipping
Globalization has opened up a new paradigm when it comes to trade. This has brought numerous benefits, but it also requires a new approach to ensuring that shipments comply with each country's import and export regulations.
Augmented reality devices can scan relevant trade documents and goods for keywords and automatically suggest changes or make corrections to product code classifications.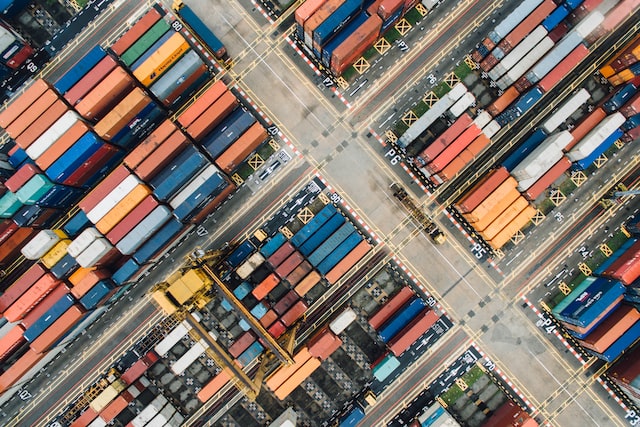 Route optimization
With the introduction of this technology in logistics processes, we will see an increase in dynamic traffic assistance, using real-time data to optimize routes and suggest alternatives. It would be a significant game changer for current navigation systems.
In addition, extended reality glasses will allow the driver to keep his eyes on the road and provide him with information about the vehicle and the load.
Last mile delivery
This is the final and most costly stage of the delivery process, as drivers spend half their time locating boxes to prepare the vehicle for the next delivery and not driving.
To find the needed box, drivers can use an AR device to help them find it and instantly obtain the necessary information, such as product type, weight, address, etc. This makes the search process more convenient and faster and allows them to have their hands free to handle the goods.
How Logistics Companies Can Benefit from AR
Through the use of displays, smart glasses, and other extended reality tools, crucial information can be provided to employees, such as which direction to take to get to the required item or hands-free barcode scanning. It also helps to detect, diagnose and resolve problems with machinery before an even bigger failure occurs.
Large logistics companies such as Coca-Cola or DHL use smart glasses in their warehouse management system to deliver customer order data and plan infrastructure design and equipment operations. Their use has resulted in increased productivity and improved accuracy.
They are also using it for immersive training of new workers, who receive hands-on forklift training without interrupting actual operations during the process, which saves costs.
On the other hand, express market companies such as Royal Mail or Hermes have implemented AR technology so customers can use an app to size their packages and visualize the shipping price. This way, there is no need to go to post offices, as they do the whole process through the app.
The more you invest in technology and innovation, the more you transform the way logistics operations are carried out. In fact, with the rise of e-commerce, logistics providers increasingly need to implement automated processes to handle shipments faster. Augmented reality has the potential to make this possible on a large scale.
If you need to improve your business with solutions tailored to you, do not hesitate to contact us.