December 07, 2022
How augmented reality enhances tourism and the travel experience
New technologies are not at odds with more traditional tourism. Augmented reality, which is so attractive in fields such as leisure and entertainment, opens up numerous possibilities for attracting travelers and providing them with new experiences.
According to Statista data published in August 2022, the mobile augmented reality market was worth an estimated $12.45 billion in 2021, a figure that is expected to increase to $17 billion in 2022 to grow to $36 billion by 2026. In addition, the number of users is expected to grow as spending on corporate and industrial software and consumer digital experiences increases.
With this data and the attractiveness of augmented reality for tourism, the way to travel and experience new places is more attractive to consumers. In this post, we talk about the possibilities of augmented reality in tourism and travel, which is part of the new smart tourism (the union of tourism experiences with new technologies). Do you want to know how to apply it, so your customers have more attractive trips?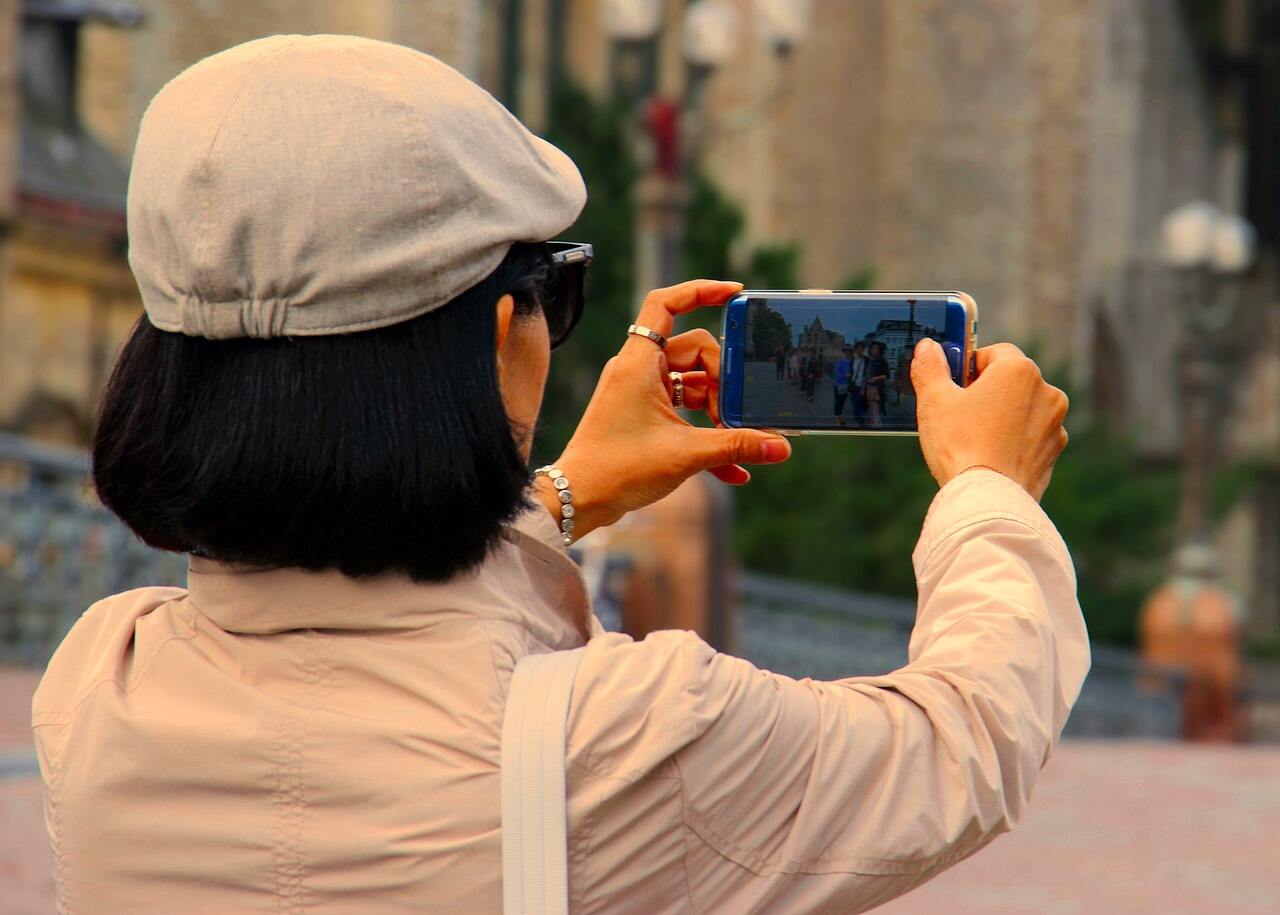 Augmented reality in the travel and tourism industry
Augmented reality in the tourism industry makes it possible to eliminate the barriers of time, money, and distance for those who are passionate about seeing the world and, for various reasons, are unable to travel; in other words, it makes it possible to do tourism from home. But not only that: it also complements the experience of those who visit a natural park, a monument, or a beach, to give various examples.
In this sense, augmented reality in the intelligent tourism industry can be applied, for example, in:
Extra information and service. Lifetime guides are accompanied by a virtual one that complements what we see in the real world. Also, an application can display public transport stops, pharmacies, police stations, or tourist information points before our eyes.
Live resources. By pointing our smartphone's camera at the street where we are, and with geopositioning activated, we can receive instant information about nearby places that stand out: restaurants, monuments, tourist information points…
Games (gamification). The success of Pokémon Go demonstrated the playful importance of augmented reality. For example, games such as Ingress lead users to walk through cities to conquer matter portals stored in places such as monuments or squares. With gamified experiences, museums, amusement parks, and visitable public buildings… can attract the attention of children and teenagers. In the manner of Ingress, treasure hunts could be created to make the journey through an environment more fun.
Recreating the past. By pairing augmented reality with virtual reality, we create immersive brilliant tourism experiences that take us back decades or centuries; for example, if we put on a helmet or hold our cell phone in front of our head, we will see what life was like in the place we are in the past. This way, a more theatrical experience increases knowledge about a business.
Visualization of gastronomy. Items on restaurant and cafeteria menus can be scanned so diners can check the actual size of the food before ordering.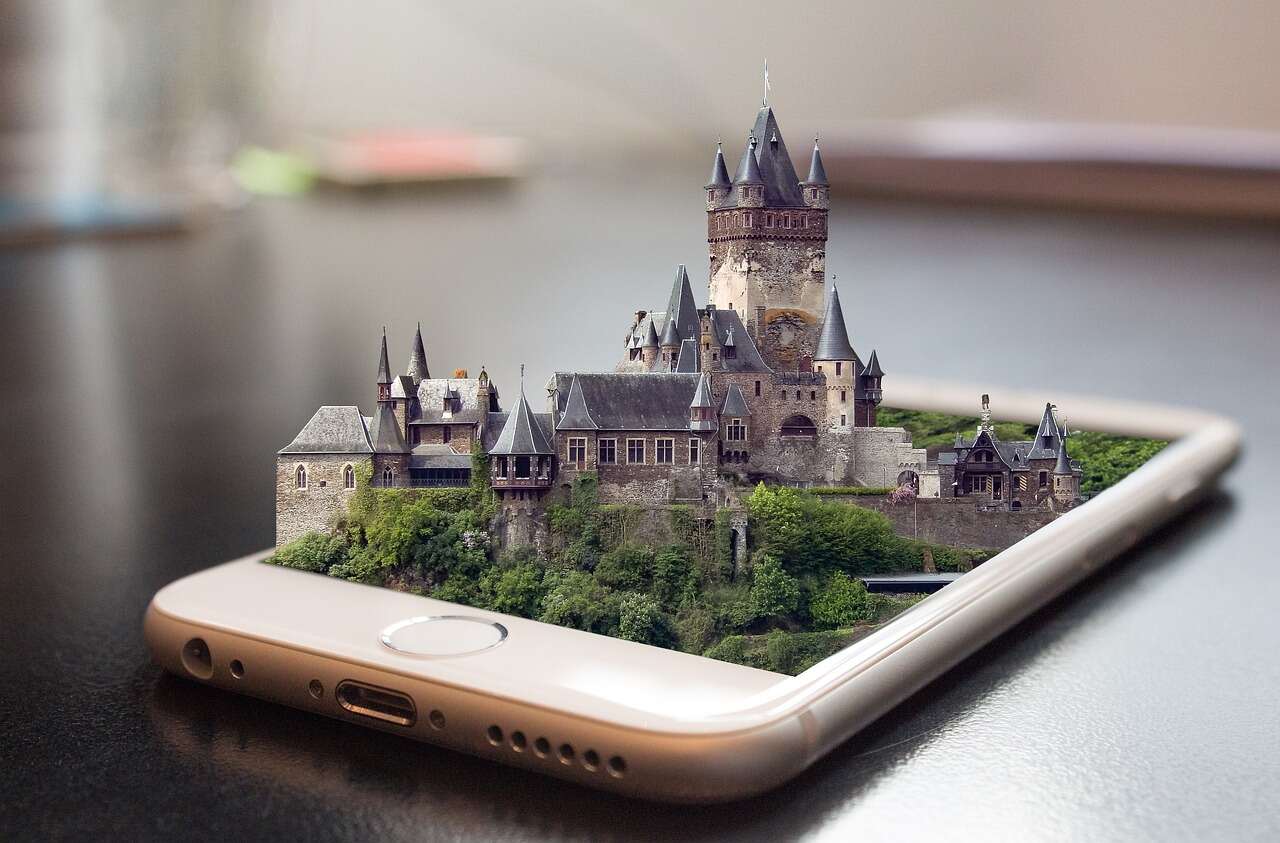 Advantages of using augmented reality in tourism
It gets new users, thanks to the suggestive power of new technologies.
Improve the user experience, as they receive more information about the place without having to search for it in different sources. Thus, they save time in, for example, locating restaurants to stop for lunch, discovering where the points of most significant interest are, or finding public transport stops.
It moves cities forward in the area of smart cities.
Augmented reality and tourism: examples
When smartphones started to expand more than ten years ago, tourism already knew how to take advantage of the possibilities of augmented reality. Tuscany+ was the official augmented reality app of the Italian region of Tuscany. The user received information of interest by focusing the camera on a street or building in one of its cities.
Tourism and augmented reality apps
More than a decade later, augmented reality is used to explore the streets and the interior of buildings. In the Casa Milà in Barcelona, there is an immersive experience to learn about the construction of this building by Antoni Gaudí and the family that paid for it.
Suppose we continue talking about Spain and focus on historical recreations in the iOs and Android stores. In that case, there are applications to see what life was like in Spanish cities such as Madrid several decades ago or how the Roman theater of Cartagena in Murcia shone.
In recent years, Google has valued the importance of augmented reality apps. In 2016 and 2017, the Play Store awarded World Around Me, an Android (but also iOS) app that shows travelers while walking nearby places of most interest, with a score. Clicking on each one reveals more information and a map to reach them.
All these are examples of how tourism is reinventing itself in the age of new technologies. If you want to attract new audiences and surprise the ones you already have, we help you to generate excitement and knowledge in your audience.