January 04, 2023
Metaverse and fashion: a relationship for success
A fashion show with its haute couture models unfolds… not on a wooden stage, but on a set of pixels. Meanwhile, in another virtual environment, you try on a shirt and check if it fits before you buy it. Anything to envy the physical experience?
The relationship between metaverse and fashion reaches many areas, from everyday clothing to the most sophisticated and exclusive designs for special occasions. We tell you how these two worlds combine with augmented reality to offer an engaging experience.
Why fashion is interested in staying in the metaverse
According to McKinsey's The State of Fashion 2022, "personal expression is important to Gen Z," and fashion is one area where they spend the most money. Gucci Chief Marketing Officer Robert Triefus believes that the role of people wanting to express themselves in a virtual world with an avatar is underestimated.
Triefus knows why the fashion industry should be interested in the virtual world: according to data provided by McKinsey, its Gucci Garden, hosted in the Roblox video game metaverse, has received 19 million visits. The Gucci Garden is a replica of the eponymous museum in Florence, which exhibits clothing and accessories. And in 2021, the company sold a virtual handbag for $4,115, a much higher price than its physical handbags.
Another reason to go for virtual clothing is to look at the success of Instagram or TikTok filters. If we transform our faces to look like those of an animal or another person, or if we place ourselves in a virtual background to talk about our life and dance, it is pretty normal to want to 'dress up' with a high-fashion digital model.
A year later, in The State of Fashion 2023, McKinsey suggests that fashion brands will need to "embrace creative campaigns and new channels," such as the metaverse, "to achieve greater marketing ROI and to gather valuable first-party data that can be leveraged to deepen customer relationships."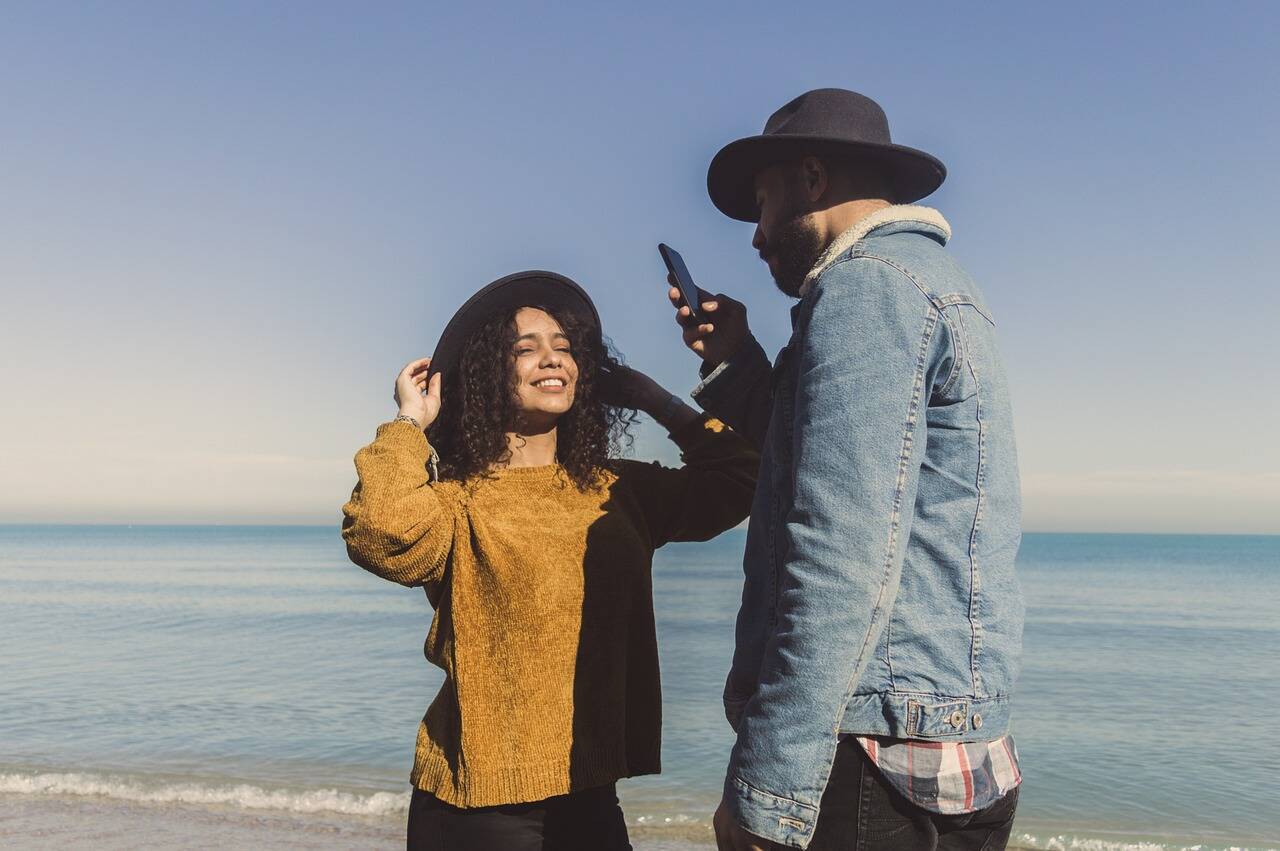 Examples of fashion and metaverse
The McKinsey report cites other examples of the relationship between fashion and metaverse that illustrate virtual worlds' importance for clothing in recent years. For example, Ralph Lauren created an exclusive fashion collection to dress avatars with his clothes or skins.
Below, we explain other situations that demonstrate the power of fashion in the metaverse.
Clothing and augmented reality: virtual fitting rooms
Before the rise of the metaverse concept, fashion and clothing were already related to augmented reality. During the first months of the COVID-19 pandemic (although such applications already existed before the confinements), augmented reality was seen as a substitute for the classic fitting rooms to comply with the hygiene measures of the time. Anyone could 'try on' a shirt or blouse from home and check how it fits before buying it.
This basic application of the relationship between fashion, clothing, and augmented reality has gone further with the explosion of the metaverse and NFTs.
NFT
McKinsey also points out the value of NFTs for the industry, either to authenticate the origin and significance of products or to create collectibles. In this regard, Louis Vuitton launched a video game in 2021 in which users had to go through various scenarios to collect up to 200 candles, one for each year of the company's history, and collectibles, some for each year of the company's history NFTs that expanded over time.
Beyond gaming, NFTs can also be used to certify exclusive clothing pieces or offer rewards (gifts, discounts…) in the virtual or physical world.
You can also sell physical wearables that lead to an exclusive experience in the digital world. Prada has sold T-shirts with an NFT. These sales, at a monthly event called Timecapsule, consist of restricted items whose NFT guaranteed exclusivity and access to experiences such as fashion shows, concerts, or dinners.
Collaborations between brands
Fashion brands can partner with companies that are well established in the metaverse if there are synergies, such as those in video games. Strategies that have occurred in the real world could be replicated in the metaverse. For example, what Dior Men did with PlayStation. The French brand bet on a skin that could be used in the Gran Turismo 7. And not only that, but they also created an exclusive car.
Another brand that has collaborated with video games and may be inspiring is Armani, which featured one of its perfumes in Fortnite.
Balenciaga also presented a collection of skins to dress the game's characters.
Virtual fashion shows, catwalks, and collections
A virtual reality fashion show eliminates the barriers of physical space. In addition to facilitating the presence of people from all over the planet, the models could be three-dimensional avatars. Major brands such as Dolce & Gabanna have already held them, and there are initiatives such as Metaverse Fashion Week, a fashion show event in the style of the fashion weeks of Paris, New York, or Milan, but hosted in a virtual world. Dolce & Gabanna has participated in this fashion week and other major brands such as Elie Saab. Meanwhile, at New York Fashion Week 2022, Ralph Lauren staged an event parallel to its physical fashion show, proving that both worlds can work simultaneously.
As in real life: second-hand clothing
Virtual clothing can be used for users to collect or to dress their avatars in the metaverse. Moreover, second-hand apps and stores could also succeed in the metaverse: users would resell their virtual belongings when they get tired of them or are no longer fashionable.
These are just a few examples of fashion and the metaverse relationship. In The State of Fashion 2023, McKinsey highlighted how fashion brands had bet on the metaverse in the previous year and how the work will intensify in the coming months as social commerce will increase in channels like this. So there is a promising future for fashion in virtual worlds.
If you want to join all the possibilities that virtual worlds offer to fashion, we have the keys to help you.