December 28, 2022
Augmented reality in museums: advantages and uses
As you walk through corridors full of history and culture, your cell phone can be used for more than just taking souvenir photos. Augmented reality in museums generates new cultural and touristic experiences that make these essential precincts for conserving and exhibiting our heritage more attractive.
We show you the possibilities augmented reality offers to museums in a particular journey through a digitized and avant-garde legacy.
Advantages
The essential advantages that augmented reality brings to this sector are the following:
The museum experience becomes more immersive and participatory.
It is inexpensive to reproduce in 3D pieces, paintings, historical explanations, vehicles, and buildings…
They adapt the museum visit to each user. The elements are 'hidden' for those who do not wish to execute them with their cell phone.
It brings new ways of transmitting the cultural heritage of museums to society.
It attracts visitors who are not used to museums and would not traditionally visit them.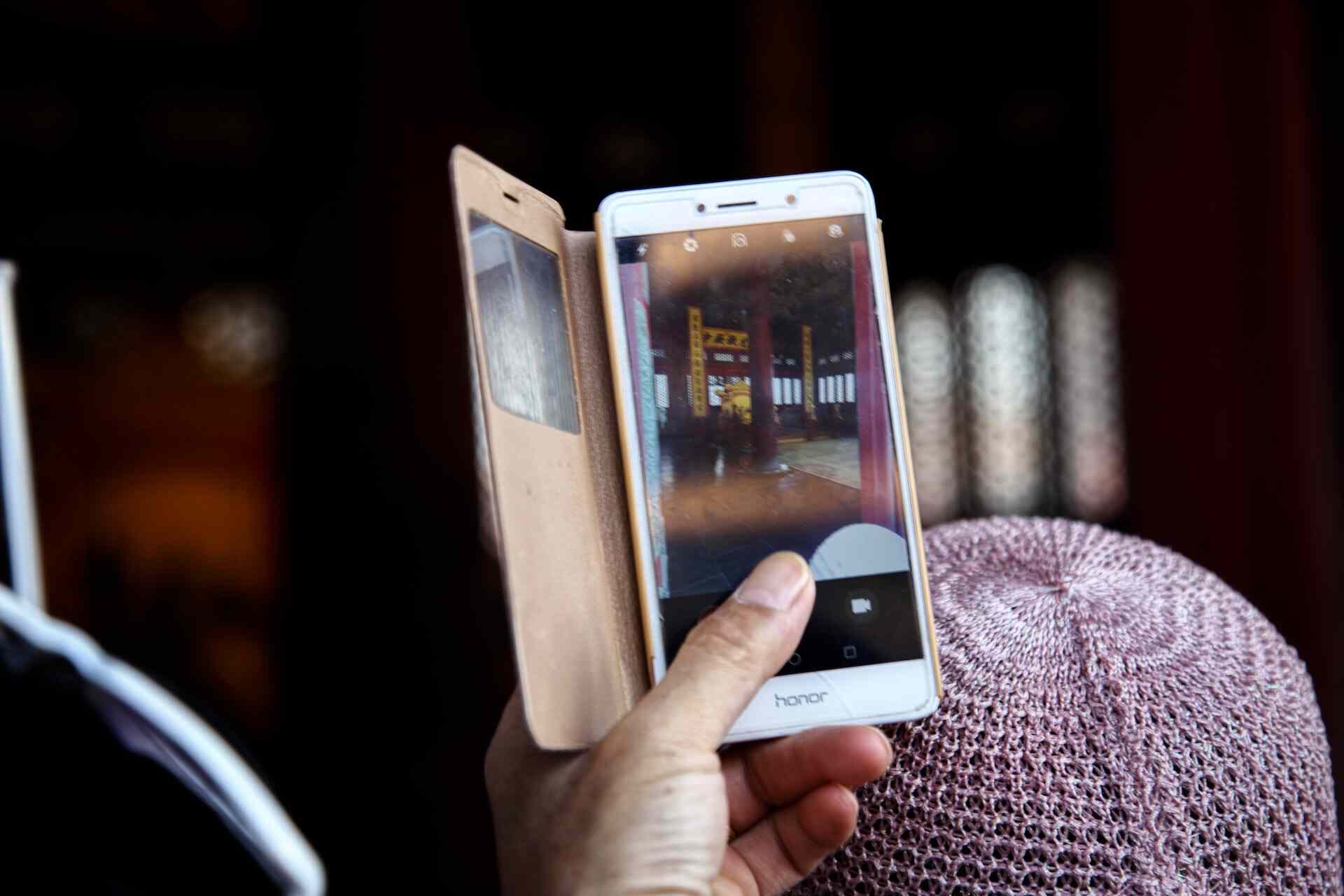 Uses of augmented reality in museums
Among the uses of augmented reality in museums, an essential one is to provide complementary information to the exhibits. Users point their phones at the works of art, and text, a virtual guide, or an animated experience is displayed in front of them. This allows them to not depend on a guided tour and to design a personalized visit.
Another option is complementing the increasingly popular immersive experiences with more active user participation. That is, while 3D images and sounds unfold around them, people use their cell phones to complement the activity with other animations on their cell phones.
This gives museums the possibility of gamifying the rooms, for example, with an app that 'sends' to 'hunt' some works, as if it were a Pokémon Go.
In addition, if users have to download an augmented reality app, it can send notifications to users about other pieces to visit in the museum or events that will take place in the next few minutes inside the venue. It could also send offers or ask for a review of the experience.
The type of museum and its user (or the user you want to attract) are the conditions to consider when establishing an augmented reality strategy. Here are some examples of augmented reality in museums (from classic art galleries to spaces dedicated to natural history), buildings, and immersive experiences.
National Gallery
One of the world's best-known museums, based in London, took some of its works to the streets so they could be viewed through an augmented reality app. The results appeared before users' eyes by scanning a QR code in certain places.
National Museum of Natural History
This museum in Washington, D.C. houses numerous animal skeletons. Augmented reality allows viewing real creatures by simply projecting them from a phone or tablet. Children and adults can learn not only about their bones but also about their external appearance and movements.
National Museum of Singapore
The immersive Story of the Forest experience took visitors to surround themselves with 69 natural history drawings that had been turned into 3D animations. If they had downloaded an app on their phone or tablet, they could scan plants or animals and get extra information about each one.
Riga Motor Museum
In museums as specific as this one, located in the capital of Latvia, a project scanned old car engines, modeled them, and showed the operation to visitors through screens near each of them.
Strolling through Van Gogh's Bedroom in Arles
Another option is to walk inside a work of art with the eyes of the artist who created it. An app for iOS and Android allows us to 'enter' Vincent Van Gogh's Arles bedroom as if it were a room in a house surrounded by others or the street. This level of immersion is not achieved by any versions of the picture painted by the Dutchman.
Casa Batlló
One of the fundamental works of Antoni Gaudí in Barcelona now has an immersive experience that combines augmented reality and artificial intelligence for more than 2,000 square meters and includes elements such as smells and sounds of nature. Some themes are a journey through the mind of the Catalan architect and his inspirations. But in addition, by focusing on specific places with a tablet, explanations about the modernist movement from which the artist drew are displayed.
Although some of these experiences are more current, from 2021, Casa Batlló has been betting for years on augmented reality in very particular video guides that envy the classic audio guides:
Google Arts & Culture
In addition to experiences in museums, buildings, and streets, Google Arts & Culture offers museums virtual tours of galleries through augmented reality. As if walking through natural corridors, we can contemplate contemporary African art or listen to an audio guide.
In short, augmented reality adapts to any museum theme to deploy different activities. If you are looking for how to apply it in your center, we can help you.